A group of houses clustered around Cala Dogana: there are no other towns in Levanzo, just a few houses scattered around.
The island is still quiet, solitary, unspoilt, despite the fact that the coast of Sicily, and busier Favignana, are very near. There
are no large beaches neither roads on Levanzo. Instead there are mule tracks that cross the table land and a network of footpaths through
the fragrant maquis, which is full of rare species. But at the harbour there are colorful taxi- boats that bring people to the most beautiful parts of island, such as the Faraglioni or Cala Tramontana, where a fabulous sea holds a spectacle full of incredible colours. By boat, or following the path that runs along the western coast, one reaches the Grotta del Genovese, cave that is well known for the carved decorationsdating from the Paleolithic and Neolithic age. From Cala Dogana, walking towards the east, one comes across pretty cala Minnola, where the pine trees are reflected in the sea. A corner of the quiet little harbour in levanzo. Right, the Faraglione is a favourite spot for bathers. It can be reached by boat or on foot, following the path from the harbour which leads westwards along the rocks. In the Grotta del Genovese, on the island's north coast, prehistoric artistsleft graffiti and paintings proving that animals which have long dissapeared once lived here, such as deer. There are also pictures of tuna , which even then played a part in the life of the inhabitants of the Egadi Islands. The decorations date from different eras.The earliest graffiti dates from 10.000 B.C., while other paintings are from 3000 B.C.

HISTORY
WHAT TO SEE

RESTAURANTS

HOTELS

BEACHES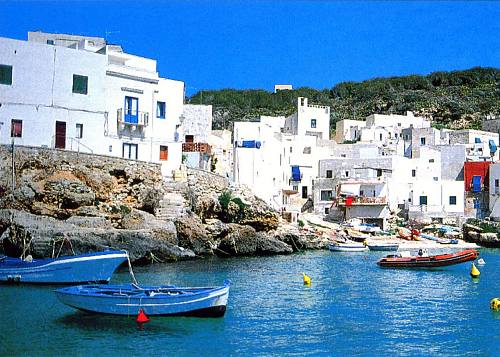 Levanzo, village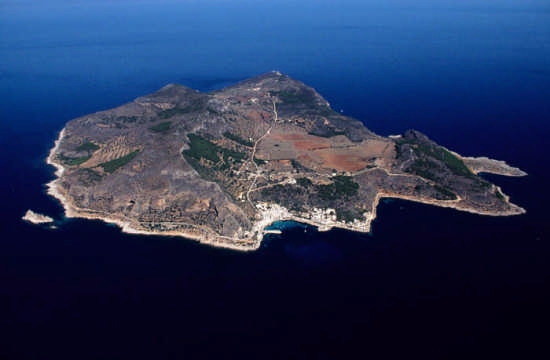 View of Levanzo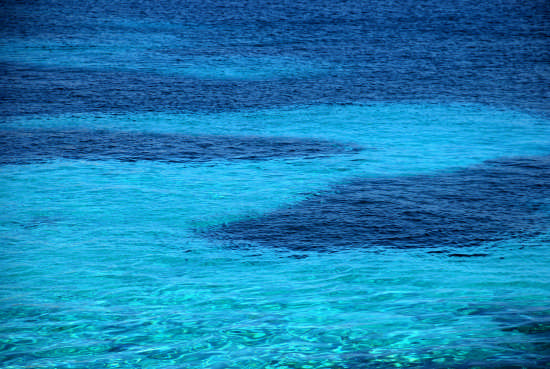 Levanzo, sea in cala Minnola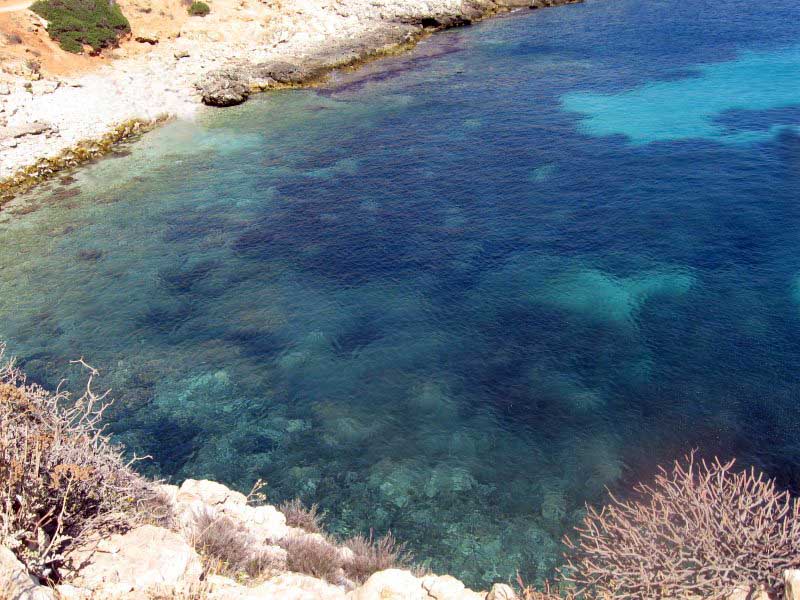 Levanzo, cala Fredda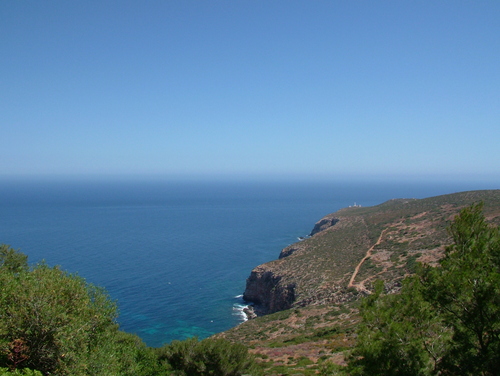 Levanzo, cala Tramontana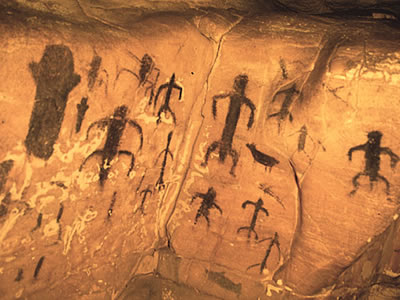 Levanzo, grotta Genovese, cave paintings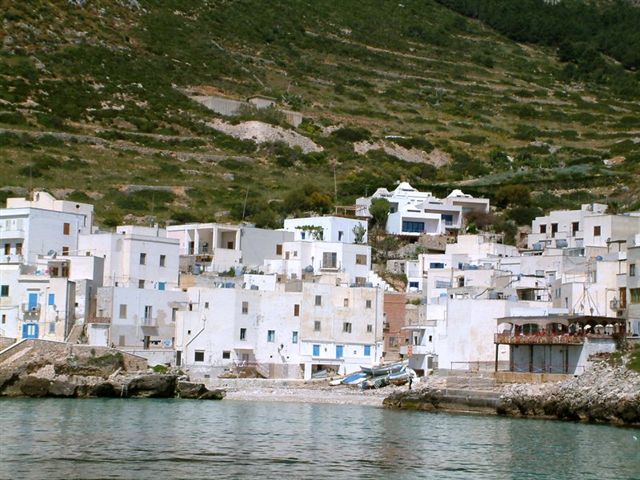 Levanzo, housing cost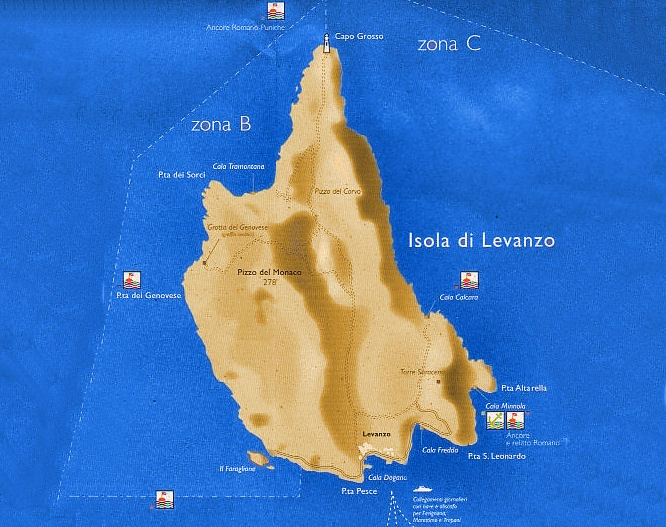 Map of Levanzo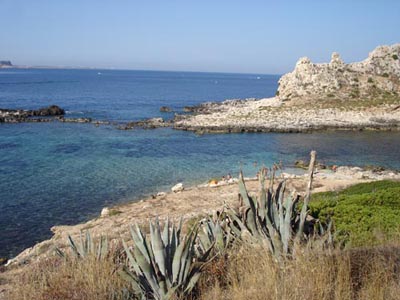 Levanzo, Faraglione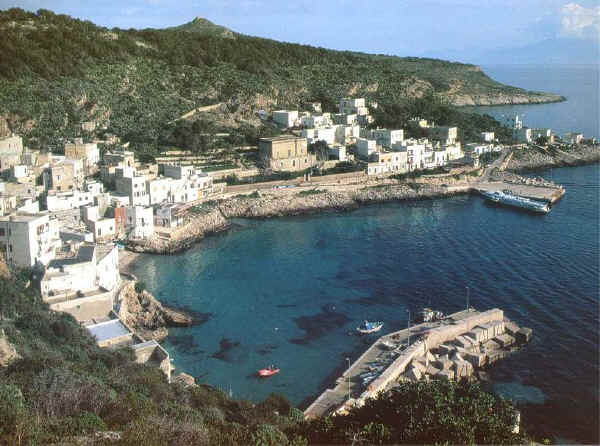 Levanzo, cala Dogana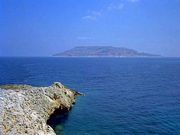 View of Levanzo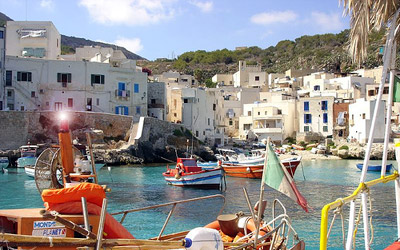 Levanzo, port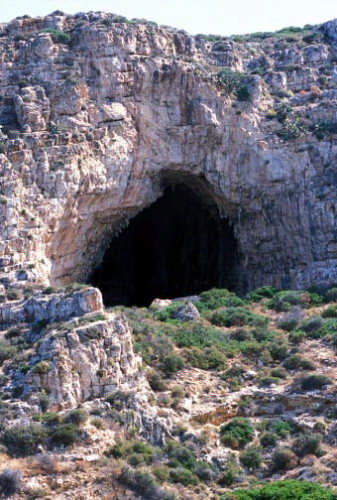 Levanzo, grotta Genovese